Mac + Cheese might be our favorite holiday dish...here's Chef Pandel's recipe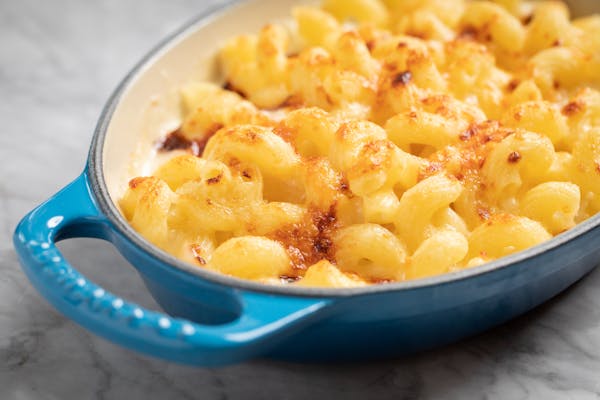 Served in small portions as an appetizer or hearty bowlfuls as a main course, mac + cheese's creamy, decadent, cheesy goodness is a holiday staple.
Chef Pandel's mac + cheese:
16oz cavatappi pasta, par cooked
8oz heavy cream, reduced by ½
16oz cheese blend (equal parts white cheddar, jarlsberg, parmesan)
4oz garlic breadcrumbs
Preheat oven to 450.
Warm the cream and add the pasta to warm through. Add the cheese mixture (reserve 2oz) and fold into the pasta. Place the macaroni and cheese in an oven proof dish. Cover the macaroni with breadcrumbs and the remaining cheese mixture. Bake the macaroni uncovered for 8-10 minutes until golden brown. Let stand for five minutes, then serve.