Learn how to make Porchetta at the French Market, August 29th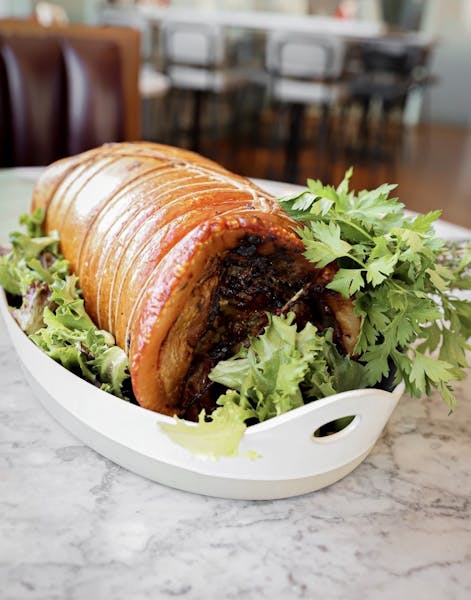 Have you been to the French Market at Gallagher Way? With its European flair and wide variety of vendors, the French Market takes over Gallagher Way every Thursday night and is a perfect gathering place to mingle, shop and learn the secrets of local cuisine.
This Thursday, August 29th at 6:30pm, the Dutch & Doc's team will be presenting a special step-by-step culinary demonstration at the Gallagher Way French Market. Come see our chefs in action as they share how to clean, tie and roast a herb-rubbed Porchetta. Bursting with flavor, Porchetta is a traditional Italian dish where pork loin is wrapped in pork belly and slowly roasted. Enjoy free bite-sized samples paired with a beverage and learn everything about this specialty dish. Following the demonstration, there will be a Q&A session for all your cooking questions.
Step outside and enjoy the warm summer night this Thursday at the French Market. We hope to see you there!

More info on the French Market: http://bit.ly/FrenchMarket2019